Welcome to our cat blog! We are a team of passionate cat lovers who have dedicated ourselves to providing valuable and informative content for fellow cat owners.

Our blog covers a wide range of topics related to cat care, including nutrition, health, behavior, and entertainment, that are easy to understand and apply to your feline companion.


Vision statement
Our vision is to be a trusted resource and online destination for cat lovers worldwide, providing expert advice and guidance on all aspects of cat care, from nutrition and health to behavior and training.


Mission statement
Our mission is to empower cat owners with the knowledge and tools they need to give their feline companions the best possible care and quality of life. Through our blog, we aim to provide accurate, up-to-date information on a wide range of cat-related topics, including diet and nutrition, grooming, behavior and training, and health and wellness. We are committed to promoting responsible cat ownership and animal welfare, and to building a community of cat lovers who share our passion for these amazing creatures.


Our Team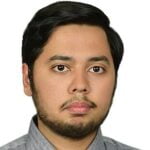 Raahim
Lead Writer
Raahim is a passionate cat lover and proud owner of several feline friends. Over the past 8 years, he has been fortunate enough to take care of over 20 cats of various breeds and personalities, each with their own unique quirks and charms. Raahim is thrilled to be part of this cat community and look forward to sharing my knowledge and experiences with fellow cat lovers.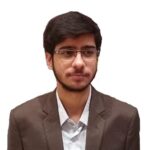 Uzair
Lead Writer
Uzair is a cat expert with over a decade of experience handling and caring for cats. He is passionate about sharing his knowledge and has written extensively on cat care, behavior, and health. In his free time, Uzair enjoys spending time with his own feline companions.