8 Best Liquid Foods for Cats with Bad Teeth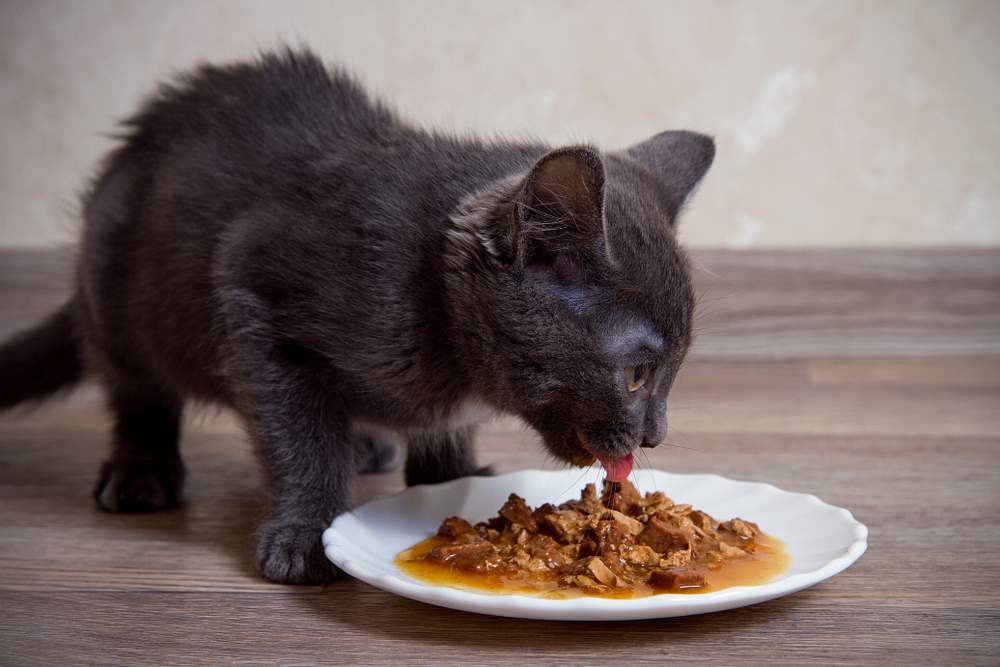 Cats are known for their sharp teeth, which play a crucial role in their hunting and eating habits. However, just like humans, cats can experience dental problems that can have a significant impact on their diet. Dental issues in cats can range from simple tartar buildup and gingivitis to more severe problems like tooth decay and periodontal disease. In this article, will present to you the Best Liquid Foods for Cats with Bad Teeth.
Benefits of Liquid Foods for Cats with Bad Teeth
Cats with dental issues can face significant challenges when it comes to eating their regular solid diets. Fortunately, liquid food offers a range of benefits that can greatly improve the dining experience for these feline friends. Here are some advantages of using liquid food as a viable alternative for cats with bad teeth:


1. Easy Consumption and Digestion
Liquid food provides a smooth and easily consumable texture that requires little to no chewing. For cats with dental problems, this can be a game-changer as it allows them to enjoy their meals without discomfort.
Whether it's due to sore gums or missing teeth, cats with bad teeth may struggle with traditional kibble or dry food. Liquid cat food ensures that they can still receive all the necessary nutrients without the need for extensive chewing.
Additionally, the ease of consumption also reduces the risk of further dental damage or irritation during mealtime.


2. Adequate Hydration Support
Maintaining proper hydration is crucial for a cat's overall health, especially for those with dental issues. Cats are notorious for being inconsistent water drinkers, and dental pain may discourage them from drinking enough water.
Liquid cat food offers a practical solution by providing an additional source of hydration. The high water content in liquid food helps keep cats hydrated and supports their kidney and urinary health.
This is particularly beneficial for older cats or those with underlying health conditions that require extra attention to hydration.


3. Nutrient-Dense Formulation
Commercial liquid cat foods are thoughtfully formulated to provide complete and balanced nutrition for felines. These products contain all the essential vitamins, minerals, proteins, and fats that cats need to thrive.
Since dental problems can lead to reduced food intake, it becomes even more critical to ensure that the food they do consume is nutrient-dense. Liquid cat foods meet this requirement, ensuring that cats with bad teeth receive the necessary nutrients to support their overall health and immune system.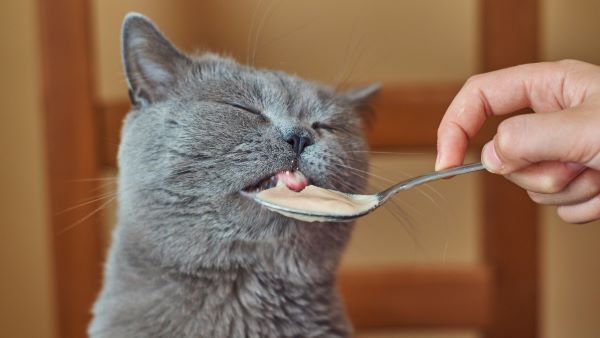 Featured Products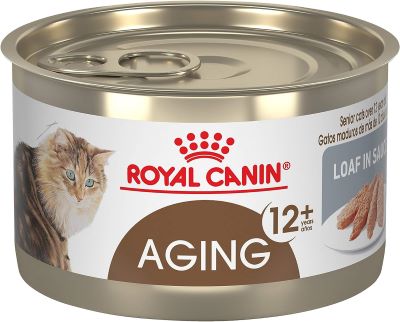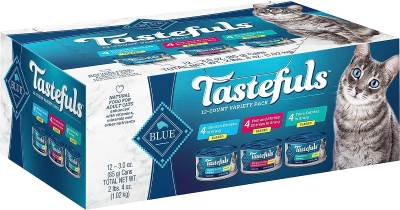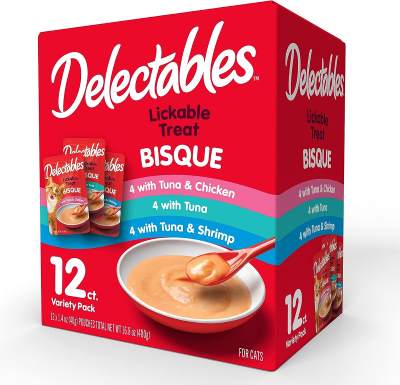 Buyers Guide: How to pick the best Liquid Foods for Cats with Bad Teeth
When it comes to selecting the best liquid foods for cats with dental issues, there are several important factors to consider. Providing your feline companion with the right nutrition is essential for their overall health and well-being, especially when they are dealing with dental problems. Here's a comprehensive buyer's guide to help you make an informed decision and choose the most suitable liquid food for your cat with bad teeth.
Check the Nutritional Content: Ensure that the liquid cat food you choose provides complete and balanced nutrition. Look for products that contain high-quality protein sources and essential vitamins and minerals. Avoid options with excessive fillers or artificial additives.
Texture and Consistency: Opt for a liquid food with a smooth texture and consistency. This ensures easy consumption and digestion, as cats with dental problems may struggle with chunkier or coarser foods.
Hydration Support: Look for liquid foods with a high water content. Adequate hydration is crucial for cats, and the liquid food can help supplement their water intake, especially if they are not enthusiastic drinkers.
Avoid Allergens: If your cat has known food allergies or sensitivities, carefully read the ingredient list to avoid any potential allergens. Common allergens for cats include wheat, soy, and certain protein sources.
Consider Your Cat's Preferences: Each cat has individual preferences when it comes to food. Some may prefer fish-based flavors, while others enjoy chicken or turkey. Pay attention to your cat's reactions and choose accordingly. If possible, get a variety of flavors for your cat. This can increase excitement, and keep your cat interested in eating.
Best Commercial Liquid Foods for Cats with Bad Teeth
The pet food industry has recognized the need for suitable dietary options for cats with dental issues, leading to the availability of a wide array of commercial liquid cat foods. These products are specifically formulated to cater to the nutritional needs of cats while being easy on their teeth and gums. Commercial liquid cat foods are generally complete and balanced, ensuring that cats receive all the essential nutrients they need to stay healthy and vibrant.
The formulation of commercial liquid cat foods may vary, but they commonly contain high-quality proteins, essential fatty acids, vitamins, and minerals. Additionally, many brands include natural flavors that appeal to cats' palates, making mealtime more enjoyable for finicky eaters. Moreover, some commercial liquid cat foods are specially designed to support dental health by incorporating ingredients that aid in dental care, such as enzymes that help reduce plaque and tartar buildup.
Here are the 5 best commercial liquid foods for cats with bad teeth that we could find.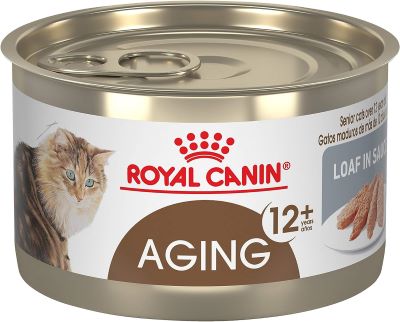 Pack of 24 (5.1oz per can)
"Loaf in Sauce" type
82.5% moisture
Pros
Very positively received by old cats with eating issues.
High moisture content.
Great for cats with kidney issues.
Includes many supportive vitamins for good health.
Introducing Royal Canin Feline Health Aging 12+ Loaf in Sauce – the perfect wet cat food tailored for senior cats aged 12 years and older. This specially crafted formula contains Omega-3 fatty acids to maintain healthy joints and keep your feline friend active and agile.
Even the pickiest eaters will be delighted by its instinctively preferred ratio of proteins, fats, and carbohydrates. Not only does it offer exceptional taste, but it also supports kidney health with controlled phosphorus levels. For complete nutrition, pair this wet cat food with Royal Canin Feline Health Nutrition Dry formulas. Give your senior cat the nourishment they need to thrive and enjoy life to the fullest, even with dental challenges.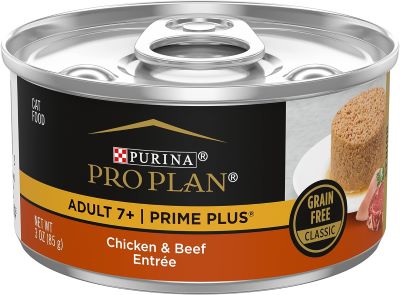 Pack of 24 (3oz per can)
Made from Chicken and Beef
78% moisture content
Pros
Includes many supportive vitamins for good health (e.g. Taurine).
Helps extend the life of your cats.
Cons
A bit drier than other similar wet foods.
Introducing Purina Pro Plan Senior Cat Food Wet Pate, the ideal choice for cats aged 7 and above with dental sensitivities. This pack contains twenty-four 3 oz. pull-top cans of delicious Chicken and Beef Entree, crafted with real chicken and beef for a taste your cat will adore. Formulated with a proprietary blend to improve and extend the life of senior cats, this wet pate is designed to support their specific nutritional needs.
With natural prebiotic fiber from chicory root, this pate promotes digestive health, ensuring your furry friend stays comfortable and content. The inclusion of antioxidants boosts their immune system, while 25 essential vitamins and minerals, along with taurine, an essential amino acid, contribute to their overall well-being.
Rest assured, this specialized canned senior cat food contains no artificial colors or preservatives, delivering only the best for your aging companion. Give your senior cat the care they deserve with Purina Pro Plan Senior Cat Food Wet Pate.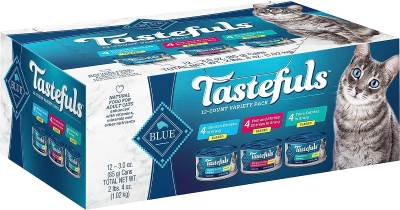 Pack of 12 (3oz per can).
Tuna, Chicken, Fish & Shrimp Flavors.
Flaked Texture.
Pros
Comes in multiple varieties.
Reasonably priced.
Flaked texture helps ensure that the cats don't just lick up the broth.
Cons
Lower acceptance rate by cats as compared to other brands.
Introducing our BLUE Tastefuls Natural Flaked Wet Cat Food Variety Pack – the purrfect choice for cats with bad teeth! With delicious chicken, fish, and tuna as the first ingredients, this protein-rich formula supports healthy muscle maintenance.
The savory flaked entrées in a delectable gravy are sure to win over even the pickiest eaters. Plus, our high-moisture content helps keep your furry friend hydrated. Crafted with natural ingredients and enhanced with essential vitamins and minerals, Tastefuls has no chicken by-product meals, no corn, soy, or wheat, and absolutely no artificial flavors or preservatives.
Pamper your cat's taste buds and dental health with this delightful variety pack of 3-oz cans, featuring tuna, chicken, fish, and shrimp entrées. Get ready to see your feline come back for more – one taste is all it takes!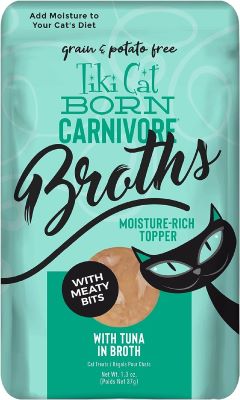 Pack of 12 Pouches (1.3oz each)
Many Flavors available.
92% moisture content
Broth-based.
Pros
Many Flavors available.
Very high moisture content.
Broth is good for cats who don't like chewing.
Cons
High price per ounce ratio.
Introducing Tiki Cat Broth – the perfect hydration and flavor supplement for cats with bad teeth! Keep your feline friend's diet well-balanced and delicious with our tasty gravy bisque.
Each single-serve pouch is a convenient dry food add-on, transforming your cat's meal with a burst of moisture and flavor. Whether poured over dry food or served alone, it's a special treat they'll love. Made with high-quality proteins and grain-free ingredients, our Broth is a healthy kibble complement. Ensure your cat gets the necessary moisture they need, as most cats don't drink enough water.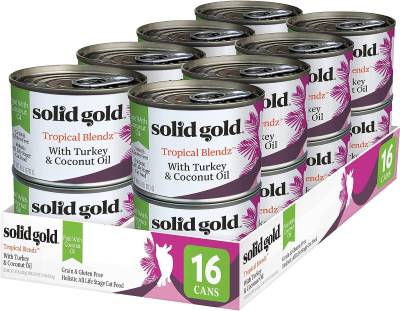 Pack of 16 (6oz per can)
Grain-Free Food
Multiple flavors available.
Pros
Multiple flavors available.
Healthy composition.
Reasonable price.
Cons
Complaints regarding spoiled orders have been observed.
Introducing Tropical Blendz Wet Cat Food Pate – a delicious and wholesome treat specially designed for cats with bad teeth. Crafted by Solid Gold, America's First Holistic Pet Food brand since 1974, this soft cat food is packed with natural turkey protein and nutrient-rich coconut oil, making it a feline favorite.
Not only does it cater to your cat's taste buds, but it also supports their gut health and overall well-being with functional superfoods, omega fatty acids, and protected probiotics.
This grain-free wet cat food is an excellent source of hydration, ensuring your furry friend stays well-hydrated while enjoying the benefits of spinach, carrots, and healthy fatty acids from coconut oil. Serve it as a nutritionally complete meal or as a meal topper to make your cat's dry food more enticing, especially for those with sensitive stomachs.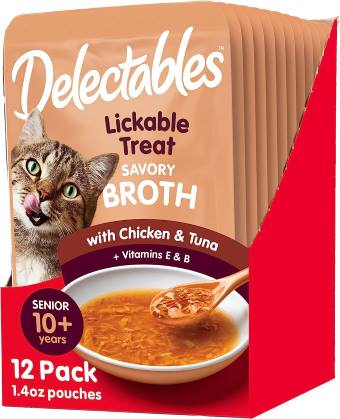 Broth-based with meat chunks.
93% moisture content.
Chicken, Tuna, Veggies, Salmon, Shrimp flavors.
Pros
High moisture content.
Many flavors available.
Cons
Packaging is a little annoying to get the food out from.
Introducing Delectables Savory Broths Lickable Treats, a delightful option for cats with bad teeth. Each pack includes twelve 1.4-ounce pouches, featuring a new texture that combines meat and seafood in a rich, savory broth.
Free from grains, fillers, artificial colors, preservatives, or by-products, this wet cat food is a healthy choice for your furry friend. The enticing entanglement of meat and sauce ensures your kitty enjoys every bit of this treat. Use it as a cat food topper, a quick snack, or a special treat to pamper your finicky eaters.
Explore a wide variety of flavors in the Delectables Lickable Treat family, including Stew, Bisque, Chowder, and Soft Pate, for an unforgettable kitty taste test.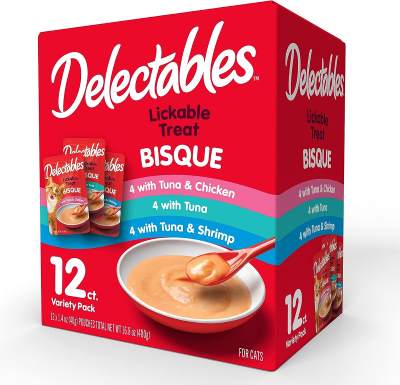 90% moisture.
Chicken, Tuna, and Shrimp.
Pack of 12 (1.4 Ounces per pouch)
Pros
No "meat chunks" in this for cats to leave. It's all blended in.
Very positively received by cats and cat owners alike.
High moisture content.
Introducing Delectables Bisque – the ultimate wet cat food for cats with bad teeth! This pack contains twelve (12) 1.4-ounce lickable cat treats that will have your feline friend licking the bowl clean. Combining tender chicken or succulent fish with a smooth and satisfying sauce, these bisque cat treats are so delicious that even the pickiest cats can't resist.
The tasty wet texture ensures that your kitty will devour the entire cat bisque, as the meat and sauce are perfectly entangled. Say goodbye to picky eaters leaving the meat behind while only licking up the sauce. These delectable treats serve multiple purposes – they can be used as a quick cat snack or as a cat food topper to entice finicky eaters.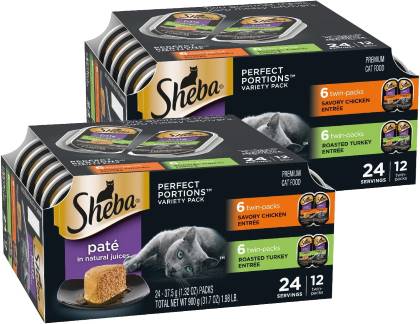 Many flavors available (Chicken, Beef, Turkey, Salmon)
Pack of 24/36/72 (1.32/2.4 ounce)
Pros
Available on Amazon's "Subscribe and Save" platform for cheaper rates, and monthly delivery.
Very high sales count (highest from all on this list).
Many flavors available.
Introducing SHEBA PERFECT PORTIONS Paté Wet Cat Food Variety Pack – the ultimate solution for cats with bad teeth! Enriched with essential vitamins, minerals, and nutrients, this 100% complete and balanced wet cat food is specially formulated to cater to cats at every life stage.
The variety pack includes three delectably soft entrées with irresistible flavors that cats love, all in easy-to-use portioned trays. No more messy leftovers! Simply snap, peel, and serve the perfect amount for your feline friend. Made without grain, corn, wheat, or soy, and free from artificial flavors or preservatives, you can trust that you're providing your cat with the best nutrition.
Each pack contains twenty-four twin trays (48 servings total) of Savory Chicken Entrée and Roasted Turkey Entrée, ensuring your cat enjoys a delightful mealtime experience. Upgrade your cat's dining pleasure with SHEBA PERFECT PORTIONS and watch them purr with delight!
Conclusion
To conclude our guide on best liquid foods for cats with bad teeth, we present our top 3 picks:
The Royal Canin – Loaf in Sauce Canned Cat Food, representing ultimate quality cat food, backed with premium ingredients, a reputable brand, and great customer reception.
Followed by, the Blue Buffalo Tastefuls Natural Flaked Wet Cat Food (Variety Pack), a reasonably priced cat food, suitable for those with many cats.
Ending with, the Delectables Bisque Lickable Wet Cat Treats, a great balance between quality, price, with the highest rate of customer satisfaction (95% success rate).
Happy meals!